ACADEMIC YEAR IN MEXICO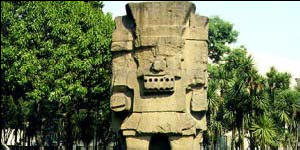 INFORMATION SHEET
DESCRIPTION:
Mexico is a place where colours, savours, and musical sounds mix a beautiful way. Those who are interested in studying the Spanish language should not over look the wonderful opportunities in Latin America. On our academic programs in Mexico, students will integrate with a Mexican host family eager to share their way of life, become a part of the local community and school, have amazing memories and experiences, and make life-long international friends.
By participating in this program, students will experience the unique opportunity to integrate with the life of a Mexican family and attend a Mexican Preparatory (high school). Students will not remain indifferent to the 3,000 years of history which have made this great country. They will feel the influence of the Indians, Spanish, and contemporaries have had in the creation of this 'perfect cocktail.' Mexico is a very warm, highly friendly environment for foreigners.
Living with a host family is the best way to learn first-hand about a foreign culture. A new language will come alive in you as you make new friends, share their culture, and discover new things about yourself and our world.
THE MEXICAN SCHOOL SYSTEM
The Mexican School system is divided as follows:
| | | |
| --- | --- | --- |
| SCHOOLING | DURATION | AGES |
| PRE-ESCOLAR (Kinder) | 3 years | 3 to 5 years old |
| PRIMARIA (Elementary/Primary) | 6 years | 6 to 11 years old |
| SECUNDARIA (Junior High School/ Secundary) | 3 years | 12 to 15 years old |
| PREPARATORIA (Senior High School) | 3 years | 16 to 18 years old |
| UNIVERSIDAD (University) | 4/6 years | 19 to 24 years old |
| MAESTRIA (Mastery) | 3 years | 23 to . . . |
The usual timetable for secondary and high schools is from 8:00am to 2:30pm, from Monday through Friday. Students have to purchase their own materials (e.g. notebooks, pens, pencils). The grading system in Mexico is also different. The grades go from 0 to 10, with 10 being the maximum you can achieve.
TYPE OF SCHOOLS: Public or Private.
ACCOMMODATION
Half board in a host family. (full boar at the weekened)
The host family receives the student as a member of their own family. They do not receive money for hosting the student, they are really interested in learning about a different culture and country; the family expects the student to participate in their daily life and speaks Spanish, making a new friend.
Most Mexican families are very united between parents and children, also with grand parents, uncles, cousins. Parents are protective and keep a warm relation with their children, watching their activities and friends. Fathers usually work out of the house, as well as many mothers. Some families have maid help, in general the student should offer to help with some house chores (like making bed, some times wash their dishes, etc).
Generally families use to get together for meals, specially for the lunch meal, which is the most important of the day. Almost all families are catholic, some of them use to go to church every Sunday and some others do not.
PICK-UP FEE AT THE AIRPORT Included in the price. Arrival in Mexico city.
AGE: 14 to 18 years old.
ADMISSION REQUIREMENTS
A minimum of 2 years of Spanish lessons
Good average academic record
Being open and flexible to accept and adapt to a different school and family
Participants must be willing to improve their Spanish language
APPLICATION FORM
Please ask for the specific application form. 1000 EUR deposit should be paid
BIG BEN Language Studies
Külföldi oktatási programok szakértője 1991 óta
Telefon: (06-1)318-5732
Fax: (06-1)266-1754
E-mail